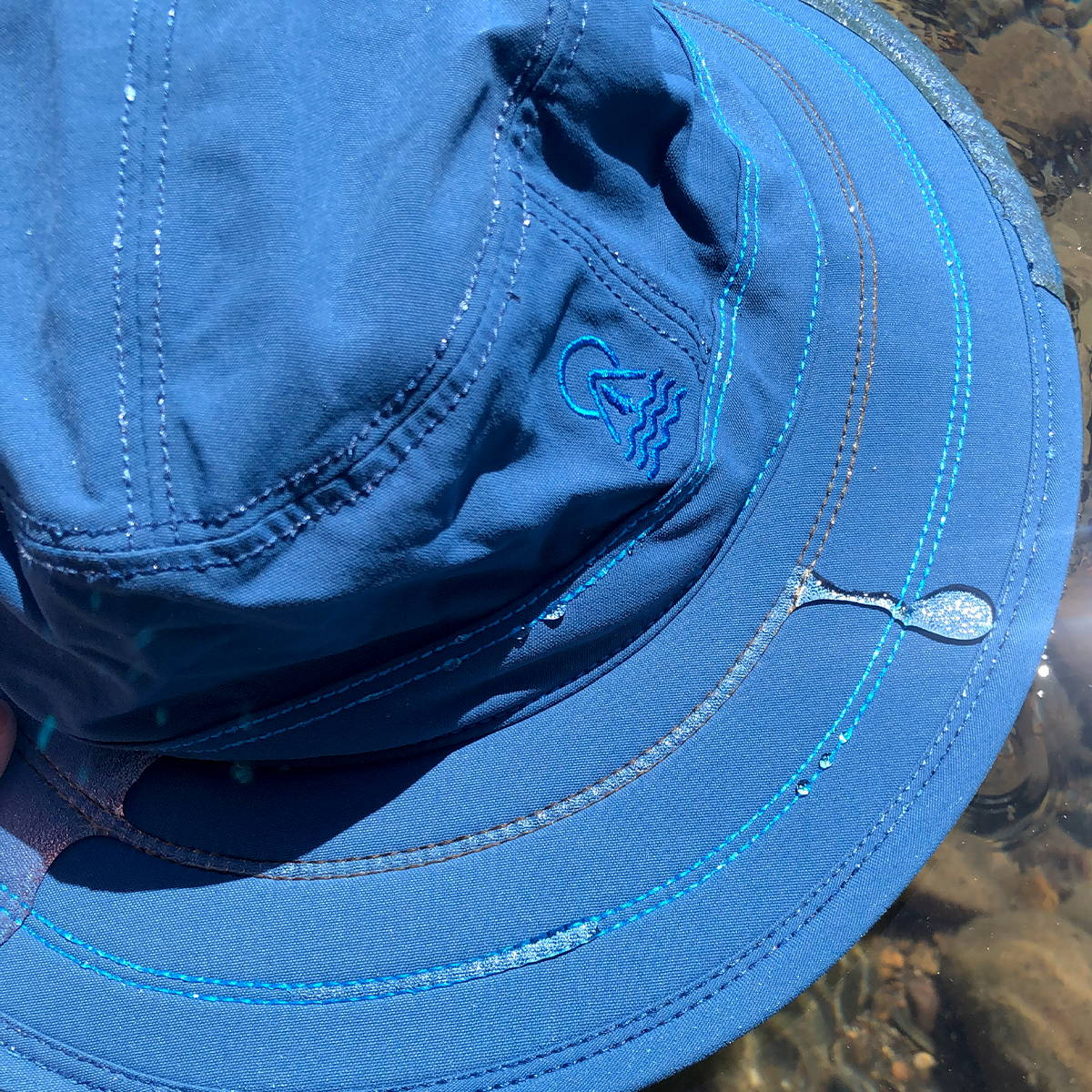 NYLOX 200™
Exclusively milled to our specifications and secret finishing, this durable, aqua friendly and quick drying fabric has the unique look, drape and feel of oxford cotton, however, is amazingly 100% Nylon! Exclusively from Tahoe Blue Gear™. The substantial 200 gsm weight provides a satisfying feel of substance and durability. Nylon outperforms cotton in aquatic environments with higher durability and quickness to dry. Content: 100% Nylon, Weight: 200 gsm (grams per square meter), Finishes; DWR (Durable Water Repellant), UPF (Ultraviolet Protection Factor) 50; blocks 98% of the suns UVA and UVB rays.

FlipFloat Brim™
Decades ago, we decided that watersports hats and caps should float. Testing different compositions of foam, we were able to flip the brim up, increasing visibility for trimming sails! Buoyancy and visibility were good innovations, and over time we added improvements. Today, our FlipFloat™ Brim incorporates our Windsert™ and RingFrame™ construction for high wind stability. Flicking the hand, the brim easily flips upwards, for easy view of sail shape, and trim without extreme neck bend or hat removal. The FlipFloat™ Brim, Tahoe Blue Gear's™ first innovation.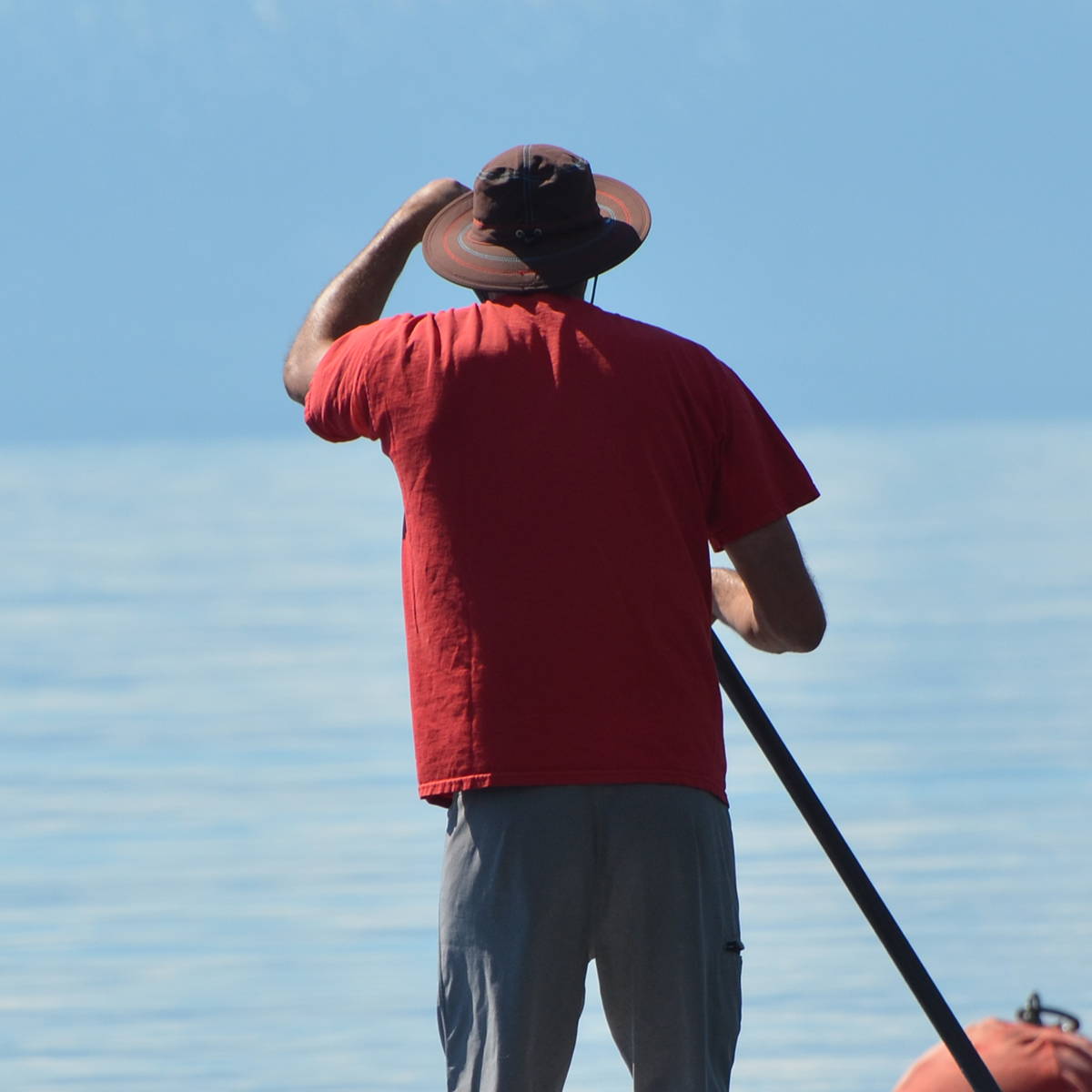 WindSert™ and RingFrame™ Construction
Our outdoor and watersports community desperately needed better sun protection. Full brim sunhats that would not fold, flap, flutter or fly away in windy or velocity conditions. Solutions needed to be fully functional and elegant, not crude or uncomfortable. Introducing WindSun™ hats. Our copyrighted 4-part engineered system, which we feel provides the finest heavy wind performance, of any hat; dependable extreme stability in gale force winds, with no fold, flutter, or flop! Starting with our exclusive foam formula, our pattern and geometry adds stable structure and aerodynamic shape. We then reinforce the brim perimeter with our RingFrame™ construction. Lastly, inserted under the front brim is our WindSert™, laminate, completing the 4-part system. A best-in-class, Tahoe Blue Gear™ innovation.

360-AdjustoFit™
Outdoor Sports can expose one to high velocity winds, splashing water and waves, strong forces that can sweep a hat off a head. Tahoe Blue Gear™ introduces it's 360-AdjustoFit™, an engineered solution for providing maximum tension while maintaining comfort. As the forehead is more sensitive than the back of the head, the 360-AdjustoFit™ system, incorporates a load-spreading band in the forehead, connecting to the back head's flexible shockcord suspension. Our high strength premium shockcord, exits the center-back through corrosion resistant 316 Stainless Steel eyelets, then through a premium cordlock for unlimited adjustability. With the cordlock secured by an elastic anchor, the 360-AdjustoFit™ system provides best-in-class ergonomics and function, exclusively, by Tahoe Blue Gear™.
Stainless-Steel Eyelets
In evaluating the exit for our 360-AdjustoFit™ shockcords, we wanted metal eyelets, however, corrosion resistance could not be compromised. Introducing our customized 316 stainless-steel eyelets of premium anti-corrosion material. Eyelet application is backed with plastic washers for best-in-class construction and durability. Exclusively, by Tahoe Blue gear™.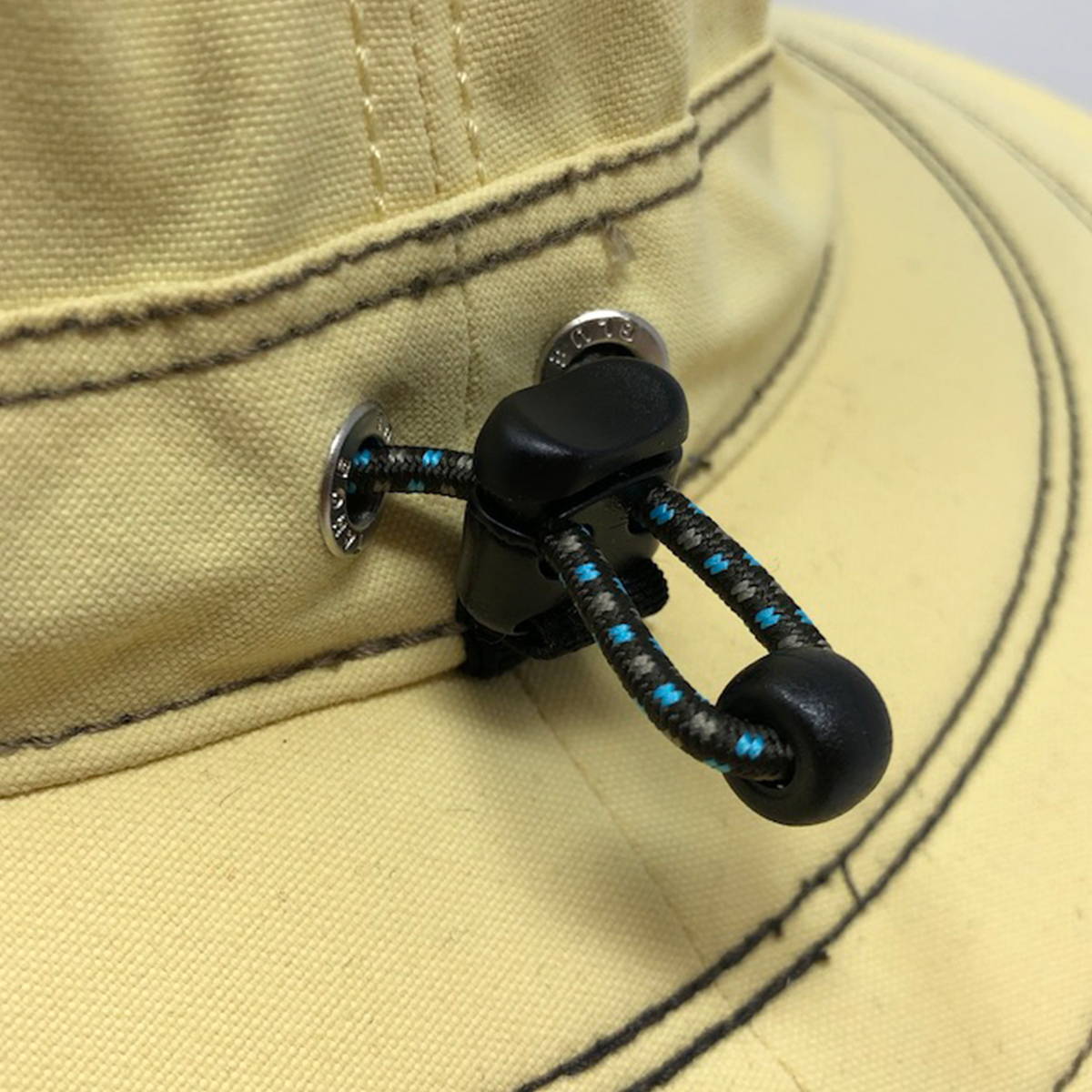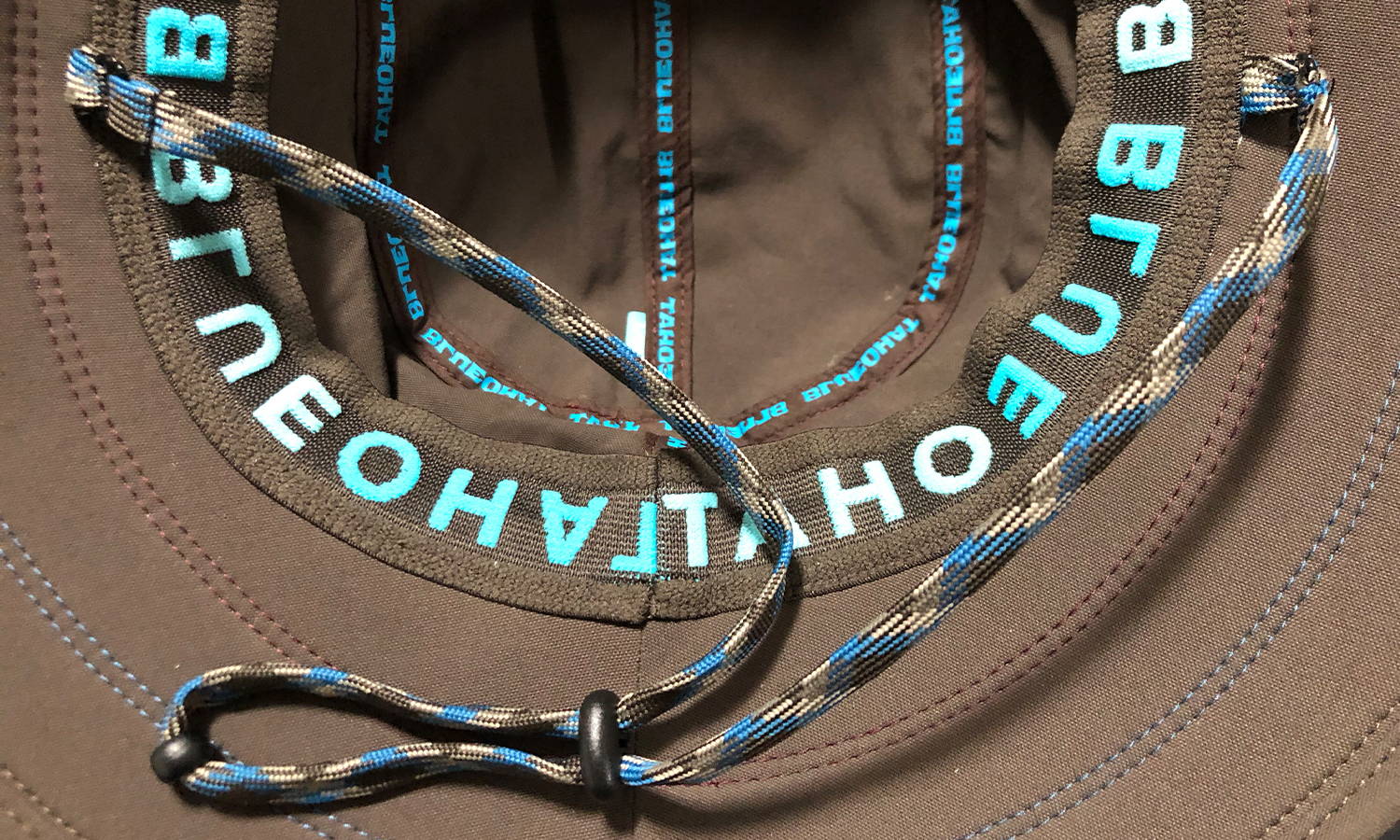 D-Tach Strap™
Our chin strap system provides a complete set of solutions to hat wearers. Our goal; create a detachable system that is elegant, simple, comfortable, dependable, non-intrusive to sight or feel, non-corrosive, easy to employ, and, optional. Challenging? Yes. Impossible? Not anymore. Our customized system employs strong, corrosion proof hooks. The shape is engineered for robust attachment, yet, is easily removed. The hooks engage discreetly into lace loop anchors. Our chin strap lace is custom woven, premium, and extra wide for all day comfort. Finished to a specified length, to reduce chin and eye whipping, and stay out of the way of activities. The selected cordlock was highly considered for quality, compatibility, function, ergonomics and comfort. With the added touch of a bead puller, 13 points of detail comprised our D-Tach Strap™. A Tahoe Blue Gear™, best-in-class solution.